2023 Spring Writers' Retreat Faculty: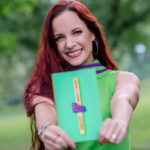 Beth Ann Fennelly, a 2020 Academy of American Poets Laureate Fellow, is the poet laureate of Mississippi and teaches in the MFA Program at the University of Mississippi.  She's won grants and awards from the N.E.A., the United States Artists, a Pushcart, and a Fulbright to Brazil.  Fennelly has published three books of poetry and three of prose, most recently, Heating & Cooling: 52 Micro-Memoirs, which was a Goodreaders Favorite and an Atlanta Journal Constitution Best Book.  She lives with her husband, Tom Franklin, and their three children In Oxford, MS.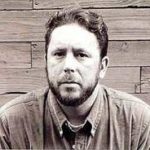 Tom Franklin is from Dickinson, Alabama. He is the author of Poachers: Stories and three novels, Hell at the Breech, Smonk and Crooked Letter, Crooked Letter, which won the LA Times Book Prize for Mystery/Thriller, the UK's Golden Dagger Award for Best Novel and the Willie Morris Prize for Southern Fiction. His most recent book is The Tilted World, cowritten with his wife, Beth Ann Fennelly. Franklin teaches at Ole Miss.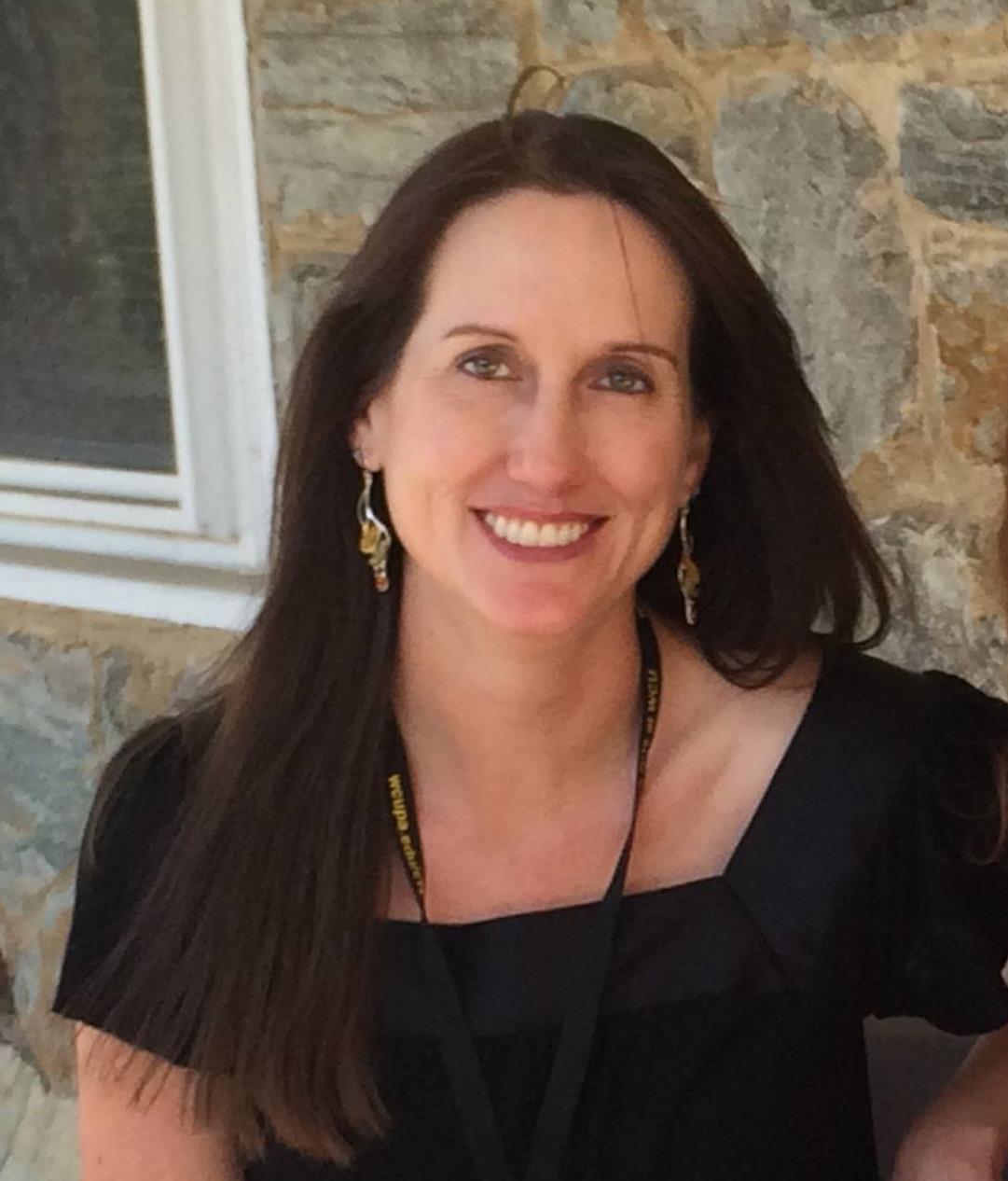 Juliana Gray is the author of three poetry collections, including Honeymoon Palsy (Measure Press 2017).  Her poems have appeared in Best American Poetry, The Cincinnati Review, The Hopkins Review, and elsewhere; her humor writing appears irregularly in McSweeney's Internet Tendency. An Alabama native, she lives in western New York and teaches at Alfred University.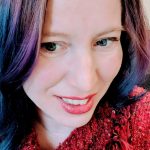 Danelle Lejeune's debut poetry collection is Landlocked: Etymology of Whale Fish and Grace (Finishing Line Press, 2017). Her writing has also appeared in Literary Mama , Glass Poetry Journal,  Red Paint Hill, Whale Road Review, Fifth Wednesday Journal, Nottingham Review, The Olive Press, Driftwood Press, Drunk Monkeys, Moon River, Mothers Always Write, and Red Rose Review.  She teaches at Georgia Southern University and is the Assistant Director at the Ossabaw Writers' Retreat.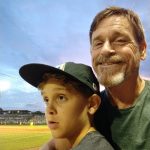 Tony Morris is the author of the novel, Deep River Blues. He has also published four books of poetry: Pulling at a Thread (Main Street Rag, 2015), Back to Cain (The Olive Press, 2006), and two chapbooks, Greatest Hits (Puddinghouse Press, 2012), and Fugue's End, (Birch Brook Press, 2004). His work has been widely published in anthologies: Georgia Poetry Anthology (Negative Capability Press, 2015), Southern Poetry Anthology: North Carolina (2014), What Matters (2014), Southern  Poetry Anthology: Georgia (2012). Poems have appeared in Spoon River Review, Hawai'i Review, River Styx, Meridian, The Sewanee Theological Review, South Dakota Review, Connecticut Review, Mississippi Review, Green Mountains Review, and others. He is the associate editor of Southern Poetry Review, and director of the Ossabaw Island Writers' Retreat.
2023 Fall Writers' Retreat Faculty: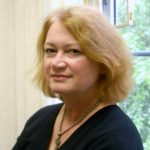 Lenore Hart is the author of eight novels, and series editor of The Night Bazaar fantasticfiction anthologies. Her most recent release, The Night Bazaar Venice: Thirteen Tales of Forbidden Wishes and Dangerous Desires, was a 2020 Shirley Jackson Award finalist. Her novels include The Raven's Bride and Becky: The Life and Loves of Becky Thatcher (St. Martin's Press); Ordinary Springs and Waterwoman (Putnam), and (writing as Elisabeth Graves) Black River (Putnam)/Berkley) and Devil's Key. Waterwoman was a Barnes & Noble Discover Great New Authors title, and a Literary Guild selection. Two novels have been optioned for film, and several published in foreign editions in Norway, Brazil, and Portugal. Her works for younger readers includes T. Rex at Swan Lake (with Lisa Carrier) and The Treasure of Savage Island (Dutton).
Hart's short fiction, nonfiction, and poetry has appeared in magazines and journals in the U.S., Canada, and Norway. She's been a visiting professor or writer-in-residence at Florida State, The Cape May Institute, The Naval Academy at Annapolis, George Mason University, Eckerd College, Old Dominion University, Flagler College, The New College, and Elizabethtown College. A longtime Fellow of the Virginia Center for the Creative Arts, she's received grants or awards from the National Endowment for the Arts, Florida Fine Arts Council, the Virginia Commission for the Arts, The Oberpfalzer Kunstlerhaus (Bavaria) and the Irish Writers Union. She's been featured on Voice of America, in Poets and Writers Magazine, and on the syndicated PBS series "Writer To Writer." She is also the fiction editor at Northanmpton House Press. Hart lives in a slightly haunted farmhouse on the Chesapeake Bay with novelist David Poyer, two cats, and two peacocks.
David Poyer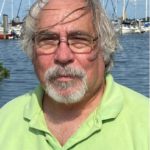 has been active in the publishing world since 1976, when he co-founded a guidebook company later sold to Knight-Ridder. He was a founding editor of the New Virginia Review, and is now the founder and publisher at Northampton House Press.
He's also a writer, publishing with Simon & Schuster, Macmillan/St. Martins, Tor/Forge, the Naval Institute Press, and other mainstream houses. He's been nominated for the Hugo Award and the Robert F. Kennedy Prize in Fiction and was a Distinguished Visiting Writer at the US Naval Academy.  He's currently a contributing editor for Shipmate magazine and a fellow at the VCCA.  His short stories, novellas, and novels have been translated into Japanese, Dutch, Italian, Hungarian, and Serbo-Croatian, and rights sold for film.
His nearly fifty books include USA Today bestselling novels — The Med, The Gulf, Tomahawk, The Circle, China Sea, The Passage, Black Storm, The Command, The Threat, Korea Strait, The Weapon, The Crisis, The Towers, The Cruiser, Tipping Point, Onslaught, Hunter Killer, Deep War, Overthrow, Violent Peace, and Arctic Sea — four contemporary novels, The Dead of Winter, Winter in the Heart, As the Wolf Loves Winter, and Thunder on the Mountain; three Civil War-at-sea novels, Fire on the Waters, A Country of Our Own, and That Anvil of Our Souls; four diving adventures, the Tiller Galloway novels; and most recently two sailing thrillers, Ghosting and The Whiteness of the Whale. Poyer has been featured on PBS's "Writer To Writer" series, Voice of America, and Coast to Coast radio. He retired from active teaching after sixteen years with the Creative Writing MA/MFA program at Wilkes University. He lives in Virginia.
Past Faculty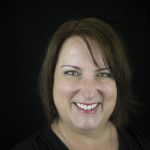 After 18 years in the urban park planning profession, Amy Paige Condon sold everything and moved to Savannah, Georgia to earn a MFA in writing from the Savannah College of Art and Design. She co-authored the New York Times bestselling The Back in the Day Bakery Cookbook (Artisan 2012) with Cheryl and Griffith Day. The Wiley's Championship BBQ Cookbook (Gibbs Smith 2014), co-written with Wiley and Janet McCrary, was named the best cookbook of 2014 by the National Barbecue News.
From 2010 to 2017, Amy served as digital editor, associate editor and editor-in-chief of Savannah magazine. Her work has appeared in the Savannah Morning News, North Carolina Star, HistoryMiami, This Old House, Renew, Nonstop, HGTV online, The Local Palate online, Tasting Table online and Garden & Gun magazine. In 2017, Amy founded The Refinery Writing Studio, where she teaches creative writing courses and edits manuscripts. She is a board member of the Flannery O'Connor Childhood Home and is a founding member of the True Lit Writing Group. She lives in Savannah with her husband, three rambunctious dogs, and a pig named Gus.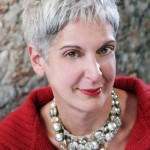 Beverly Donofrio, dubbed a master memoirist by the Daily Beast, has published three memoirs: New York Times bestseller, Riding in Cars with Boys, which was made into a popular movie; Looking for Mary, a Barnes and Noble Discover pick; and Astonished, called "astonishing," by more than one reviewer. Her three children's books are much praised; her NPR documentaries are perennially rebroadcast; and her personal essays have appeared in The New York Times, Washington Post, Los Angeles Times, O, The Oprah Magazine,Cosmopolitan, Mademoiselle, Marie Clair, More, Allure, Spirituality and Health, The Village Voice, Huffington Post, Slate, as well as numerous anthologies. She's currently lives in the Catskill Mountains where she is at work on an essay collection as well as a play, with music.

Lee Griffith is a writer living in Savannah, GA. His essays, articles, reviews, short stories–even some ad copy–have appeared in Culture + Travel, Modern Painters, Art + Auction, fast forward, Opium Magazine online, cream city review, The South Carolina Review and Oxford American online. A member of the National Book Critics Circle, Lee writes regularly for Publishers Weekly, and has served as a quarterfinals judge for the Amazon Breakthrough Novel Award. He completed his MFA in creative writing at the University of Memphis, where he was Managing Editor of the nationally distributed literary journal, The Pinch. He teaches creative writing at the Savannah College of Art and Design (SCAD), where he serves as the graduate coordinator and co-edits the literary journal Document.  His piece "The Auctioneers" was shortlisted as a Notable selection in The Best American Essays 2012.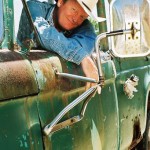 Craig Johnson hot off his huge success with the A&E television series Longmire. Craig has received high praise for his Sheriff Walt Longmire novels The Cold Dish, Death Without Company, Kindness Goes Unpunished, Another Man's Moccasins,and The Dark Horse, which received  a superfecta of starred reviews from Kirkus, Booklist, Publishers Weekly, and Library Journal, and was named one of Publisher's Weekly's best books of the year (2009). Each has been a Booksense/IndieNext pick withThe Cold Dish and The Dark Horse both DILYS award finalists and Death Without Company the Wyoming Historical   Association's Book of the Year. Another Man's Moccasins received the Western Writer's of America Spur Award   for best novel of 2008 as well as the Mountains and Plains award for fiction book of the year. The sixteenth Walt Longmire novel, Next to Last Stand, was released by Viking on September 22, 2020.
The Cold Dish was translated into French in 2008 as Little Bird and is in competition for Le Prix du Polar Nouvel  Observateur/Bibliobs. It was also selected for Le Grand Prix des Litteratures Policieres and was a finalist for Le Prix 813. Death Without Company, Le Camp des Morts in French, was just released in April of this year.The Dark Horse will be translated into Czechoslovakian in 2010.
The books have been produced as a television series entitled Longmire for the A&E Network starring Robert Taylor, Lou Diamond Phillips and Katee Sackoff. Warner Horizon is the studio and Golden Globe and Emmy Award-winning Greer Shephard and Michael Robin (The Shephard/Robin Company) are executive producing alongside writers John Coveny and Hunt Baldwin. He lives in Ucross, WY, population 25.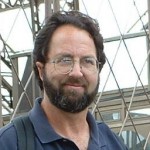 Neil Shepard'ssixth  and seventh books of poetry were published in 2015: Hominid Up, by Salmon Poetry (Ireland), and Vermont Exit Ramps II (poems and photos) by Green Writers Press (Vermont). His five previous books include a chapbook, Vermont Exit Ramps (Big Table Publishing, 2012), and four full collections of poetry: (T)ravel/Un(t)ravel  (2011), This Far from the Source (2006), I'm Here Because I Lost My Way (1998), and Scavenging the Country for a Heartbeat (First Book Award, 1993), all from Mid-List Press. His eighth book of poetry, How It Is: Selected Poems, was published in 2018 by Salmon Poetry (Ireland).
His poems appear in several hundred literary magazines, among them Antioch Review, Boulevard, Harvard Review, New American Writing, New England Review, North American Review, Paris Review, Ploughshares, Shenandoah, Southern Review, Sewanee Review, and TriQuarterly. His poems have been nominated numerous times for the Pushcart Prize, and they have been featured online at Poetry Daily, Verse Daily, and Poem-A-Day (from the Academy of American Poets). Shepard has been a fellow at the MacDowell Colony, Virginia Center for the Creative Arts, and Tyrone Guthrie Centre in Ireland, and he has been a visiting writer at the Chautauqua Writers Institute, The Frost Place, and Ossabaw Island Writers Retreat. He founded and directed for eight years the Writing Program at the Vermont Studio Center; he taught for a decade in the low-residency MFA program at Wilkes University (PA) and for several decades in the BFA Creative Writing Program at Johnson State College in Vermont. He also founded the literary magazine Green Mountains Review and was the Senior Editor for a quarter-century. He currently splits his time between Vermont and New York City, where he teaches poetry workshops at The Poets House. Outside of the literary realm, Neil is a founding member of the jazz-poetry group POJAZZ.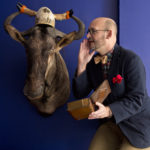 Harrison Scott Key is the author of the memoir The World's Largest Man (Harper), a true story about what it's like to be related to insane people from Mississippi, including the surprise revelation, on the last page, that he is also insane and the book is a hallucination. Or is it? (SPOILER ALERT: It isn't! Or is it? Harrison is checking with his fact-checker to confirm what "truth" is and isn't.) The book was reviewed and mostly loved by book reviewers who were mostly loved as children and was even nominated for the 2015 Kirkus Prize in Nonfiction, which includes a $50,000 award, which is almost as much money as some people make in a bass fishing tournament. Other nominees include relative unknowns such as Ta-Nehisi Coates, Harold Bloom, Primo Levi, and among others, Lawrence Ferlinghetti, the great Beat writer WHO IS APPARENTLY STILL ALIVE, which deserves some kind of prize. (UPDATE: He did not win!) In other news, The World's Largest Man was recently nominated for the 2016 Thurber Prize in American Humor, a contest that no Beat writer would ever want to win.
Harrison's humor and nonfiction have appeared in The Best American Travel Writing, Oxford American, Outside, The New York Times, McSweeney's Internet Tendency, Salon, Reader's Digest, Image, Southern Living, Gulf Coast, and Creative Nonfiction, as well as a number of magazines that don't pay you anything at all, not even a little. His work has been adapted for the stage and performed by Chicago's Neo-Futurists in their show Too Much Light Makes the Baby Go Blind and Stories on Stage in Denver, Colorado. Harrison has also performed comedy at venues around the U.S., and his plays and monologues have been performed at theaters across the South and in New York.
He holds an M.F.A. in creative nonfiction and a Ph.D. in playwriting and teaches writing at the Savannah College of Art and Design (SCAD) in Savannah, Georgia, where he lives with his wife and three children.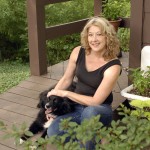 Cathy Smith Bowers was born and reared, one of six children, in the small mill town of Lancaster, South Carolina. Her poems have appeared widely in publications such as The Atlantic Monthly, The Georgia Review, Poetry, The Southern Review, and The Kenyon Review. She served for many years as poet-in-residence at Queens University of Charlotte where she received the 2002 JB Fuqua Distinguished Educator Award. She now teaches in the Queens low-residency MFA program and at Wofford. She is the author of four collections of poetry: The Love That Ended Yesterday in Texas, Texas Tech University Press, 1992; Traveling in Time of Danger, Iris Press, 1999; A Book of Minutes, Iris Press, 2004; The Candle I Hold Up To See You, Iris Press, 2009. Smith Bowers currently serves as the Poet Laureate of North Carolina.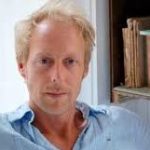 Chad Faries is the author of  a memoir, Drive Me Out Of My Mind: 24 Houses in 10 Years (Emergency Press, 2011), and a collection of poems, The Border Will Be Soon: Meditations on the Other Side–Yugoslavia 1995-2000 (Emergency Press, 2006). He lives in a "Storybook Cottage" in Savannah, GA and teaches creative writing at Savannah State University.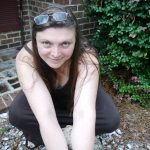 Laura Valeri is the author of three story collections, The Dead Still Here (Stephen F. Austin UP, 2018), Safe in Your Head (Stephen F. Austin UP, 2013), The Kinds of Things Saints Do (U. of  Iowa Press, 2002). Her work has won the Iowa John Simmons Award, the SFA Press Prize in literary fiction, the Glimmer Train Family Matters Award, and the Binghamton University John Gardner Award in fiction. She teaches creative writing at Georgia Southern University and is the managing editor of Wraparound South, a literary journal.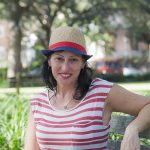 Jessica Leigh Lebos has been writing about interesting people, vexing issues and anything involving free food for more than 25 years. She was voted Best Newspaper Columnist by the readers of Connect Savannah and received a First Prize for Humor from the National Society of Newspapers Columnists in 2017. Swept off her feet by a Savannah son sometime in the last century, she introduces herself at cocktail parties as "Southern by marriage."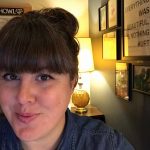 Christina Olson's most recent poetry collection is Terminal Human Velocity (Stillhouse Press, 2017). Her writing has also appeared in The Atlantic, Arts & Letters, AQR, Virginia Quarterly Review, The Southern Review, Brevity, andThe Best Creative Nonfiction, Volume 3.  She teaches at Georgia Southern University and lives online at www.thedrevlow-olsonshow.com.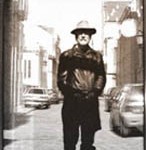 Kevin Oderman started his writing life as a literary critic. The Ph.D. kind. He wrote many essays on modern and postmodern poetry and even published a critical book, Ezra Pound and the Erotic Medium. Subsequently, he said no to all that. He wrote poems for the little mags and started writing literary essays, an exercise which led to How Things Fit Together (winner of a Bakeless Prize in nonfiction). He published an expatriate novel, Going. He's been writing literary nonfiction about travel for years now; at present, he is at work gathering those pieces together into a volume, "Cannot Stay." Twice he has lived abroad as a Fulbright Fellow.
Oderman taught Modern American Poetry as a Senior Lecturer at Aristotle University in Thessaloniki, Greece, and subsequently American literature to M.A. students at Punjab University in Lahore, Pakistan. He is a Professor of English at West Virginia University and teaches in the low rez MA/MFA Program at Wilkes University. His second novel, White Vespa, is slated to appear in November from Etruscan Press.
In Memoriam 1945-2017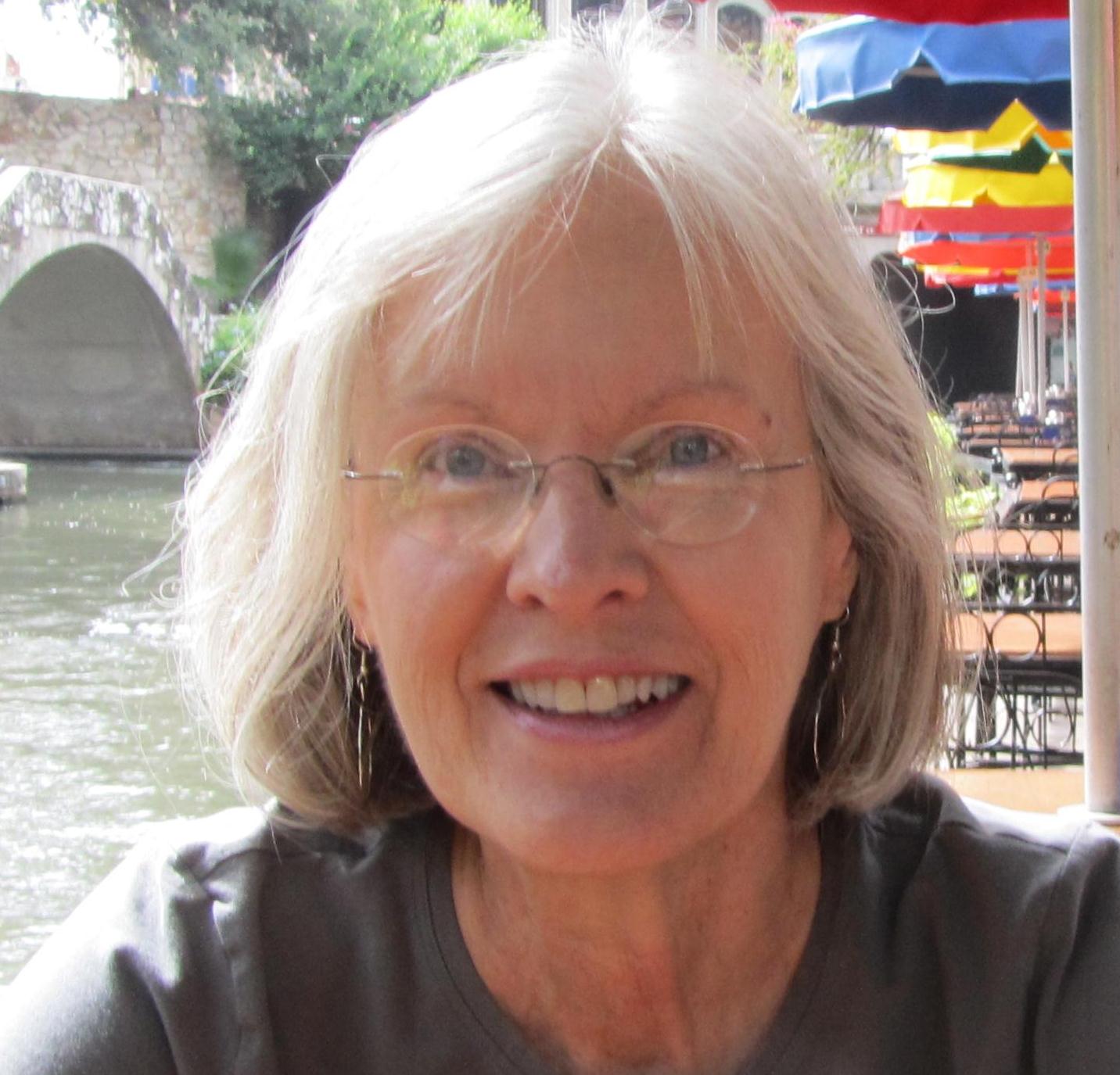 Susan Laughter Meyers lived with her husband in the rural community of Givhans, South Carolina. Meyers  book of poems, Keep and Give Away (University of South Carolina Press, 2006), won the South Carolina Poetry Book Prize, the Southern Independent Booksellers Alliance (SIBA) Book Award for Poetry, and the Brockman-Campbell Book Award. Her chapbook Lessons in Leaving won the Persephone Press Book Award. Her poems were published in numerous journals, including The Southern Review, Crazyhorse, and Beloit Poetry Journal, as well as the online sites Poetry Daily, Verse Daily, and Ted Kooser's American Life in Poetry. Her poetry received several Pushcart nominations, and her latest book manuscript was a finalist for the National Poetry Series, the Robert Dana Prize for Poetry, and several other prizes. Her reviews appeared in Calyx, North Carolina Literary Review, The Charlotte Observer, and elsewhere.
In 2011 Meyers was selected as a Verna Ubben Fellow at The Virginia Center for the Creative Arts. She was an artist in residence in the SC State Parks program and the 2004-05 poet in residence at the Gibbes Museum of Art in Charleston, SC. She was past president of the poetry societies of both North and South Carolina. A long-time writing instructor with an MFA from Queens University of Charlotte, she taught poetry workshops and classes in community programs and served as a volunteer mentor for high school students.
Books & Publishing